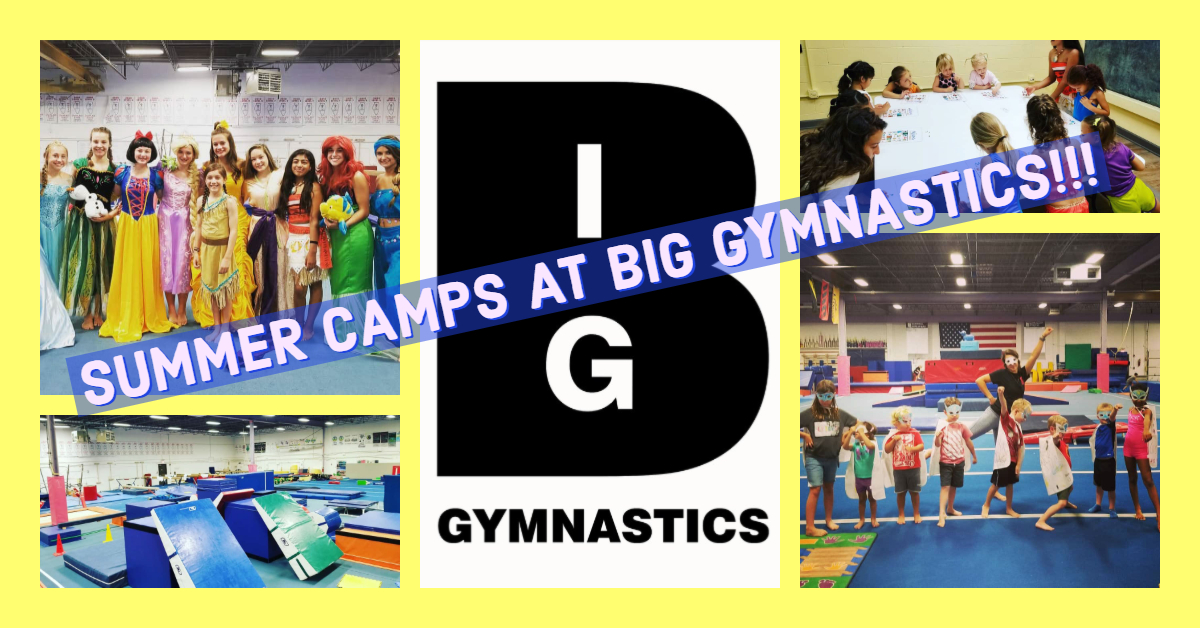 Summer Camp Schedule 2021
"A Royal Princess Adventure" – Princess Camp - $188.00
July 26th-28th or August 9th-11th
9:00am-Noon - Ages 3-6 years (must be potty-trained)

This summer we are going on a "Royal Princess Adventure" during our Annual Princess Camp!! This is a camp your princess-obsessed daughter won't want to miss! Girls will participate in different princess-themed gymnastics, games, dance segments and more! They will create magical princess crafts and get the chance to meet some of their favorite Princesses on their enchanted 3-day journey!
Ninja Camps - $188.00
July 26th-28th or August 9th-11th
9:00am-Noon – Ages 4-11 years – Co-Ed
Modeled after BIG's Ninja Zone classes, the Ninja Summer Camps are non-stop energy designed to have your child leave tired! They will climb, tumble, and jump their way through extensive obstacle courses every day as well as focus on strength, agility, and balance training! There will be obstacle courses and stations set-up throughout the other events in the gym including bars and beam! It doesn't end there…they will incorporate Ninja Games and activities into this dynamic camp!
Gymnastics Training Camp - $188.00
July 19th-21st
9:00am-12:00pm – Ages 6-11 years
Does your gymnast have dreams of competing? During our brand-new Gymnastics Training Camp, they will experience what it is like to be a competitive gymnast! They will learn routines on bars, beam, vault, and floor and participate in team competitions! Get your friends together and let's chase those Dreams together!
Back Handspring Clinics - $35.00 each
June 21st, July 12th, July 19th, and August 2nd
9:00am-10:30am – Ages 8+
A clinic perfect for gymnasts, dancers or cheerleaders looking to acquire or perfect their back handspring!
*Required Skills: Cartwheel & Handstand
Recreational Bar Clinics - $35.00 each
June 30th, July 14th, July 28th and August 11th
9:00am-10:30am – Ages 6+
This clinic is a great opportunity to get extra time on one of the hardest events! Work on those tricky skills needed for your current level or to move up! Will focus on skills, drills and techniques needed for our Beginner through Advanced levels.
*Ninja and Princess Camps run at the same time! Perfect for Siblings!*
*Click Here to Register!*